With daily snowfalls and minus degrees, "It's Beginning to Look a Lot Like Christmas". As days are getting shorter and shorter, this season has traditionally been that of giving. Charity activities get the most active during this month of December, giving opportunities to children in need to get Christmas presents and distributing food aid.
But did you know that you could do good through our Commu App, too? By quickly setting up your profile, you can give help by posting a notice in no time. What's great about this is that you can be creative in your way of helping. It's not only limited to donations. You can either help someone who lives nearby or choose to do so remotely. Continue reading to discover how!
Volunteer for Christmas events
The end of the year comes with a variety of fun events. Christmas markets, shopping fairs, end-of-year parties, and all the glittery things put us into the festive mood (and also give us excuses to eat lots of treats). But have you noticed that there are also many Christmas gatherings, charity concerts, and Christmas craft workshops? They all provide opportunities for people to get together and connect while having a good time.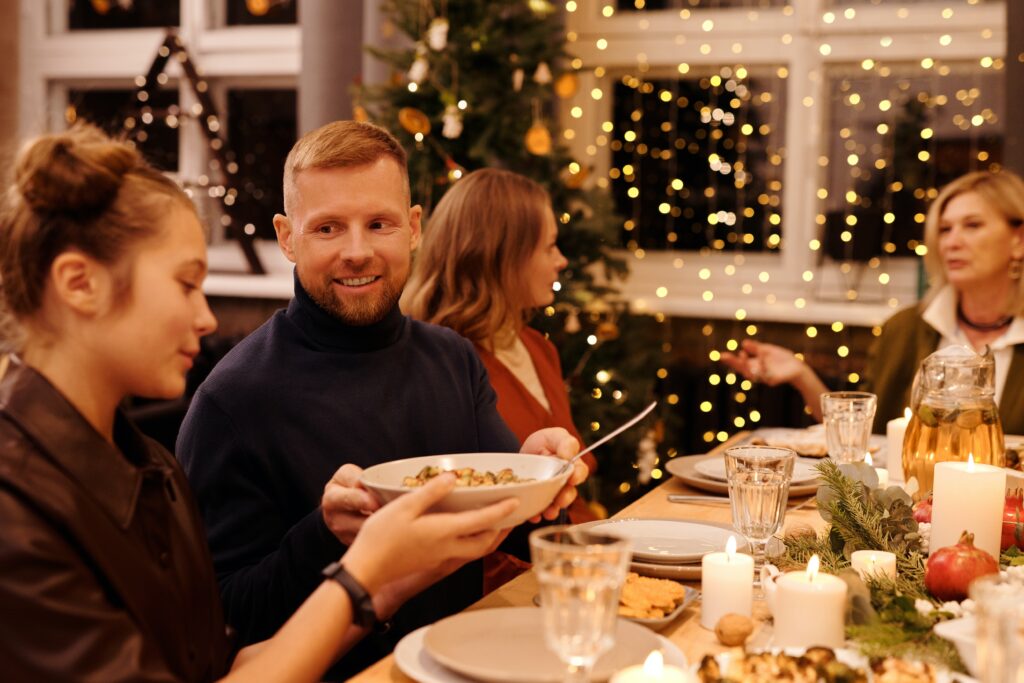 These are also opportunities to do good in a happy mood and pleasant company and get to know new people. If you open the Commu App and zoom in the Tampere city, you can find a notice posted by Pelasutusarmeija (The Salvation Army). They'll organise an event where Christmas porridge is served and are welcoming people who could help with preparation. Other associations are also planning events and are looking for volunteers to help manage them. They are great opportunities to both do good and experience the Christmas mood.
You can also organise events by yourself if you have creative ideas. A Commu user has posted that she wants to sing Christmas carols and is planning to hold charity concerts. She needs help from someone who can play the guitar and accompany her songs. As you can see, you can always ask for help from your neighbours and do good together with them!
This time of the year can be challenging for some people, especially those who are isolated. For example, it had been reported in Yle that phone-in services offered by an association were busiest during the last 2 weeks of December. Providing opportunities and participating in open Christmas events are efficient in reducing the number of lonely people.
Help people/ families in need nearby
According to the Sustainable Development Solutions Network, Finland has been the happiest country in the world for 5 consecutive years. However, unfortunately, this doesn't mean that everyone is happy. The wealth gap has been widening since the mid-1990s. And with the price of food continuously rising, this year has brought more and more people to food banks.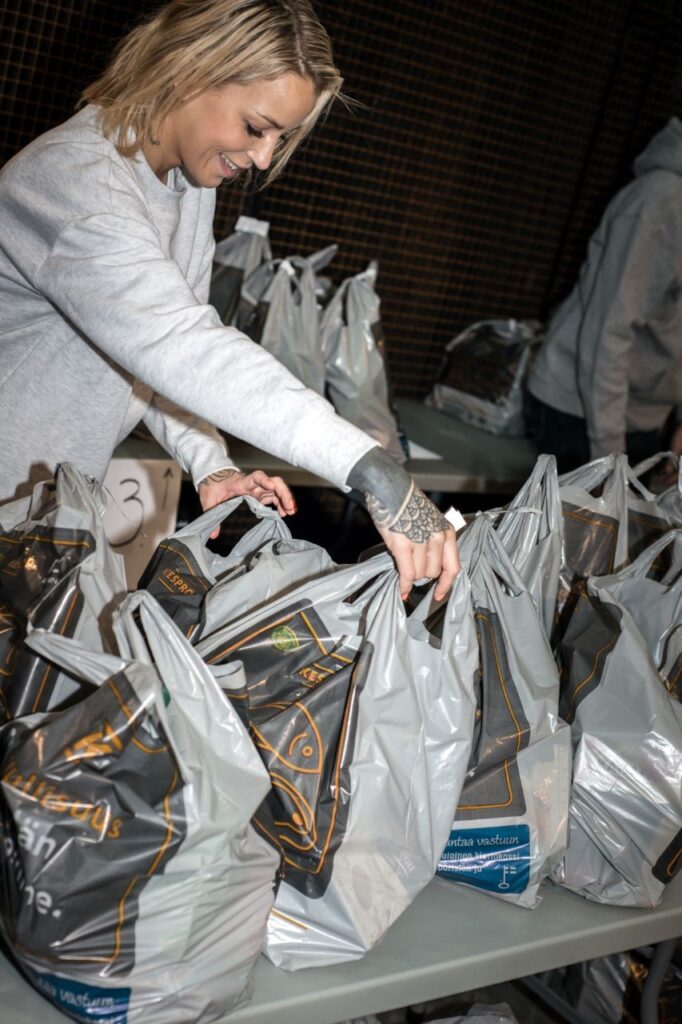 Christmas is quite a special time when the tradition is to have Christmas dinner and prepare gifts for our close people. Among recent Commu's notices asking for help, there have been mentions about providing food and presents for the special occasion for families who cannot afford it. It's said that half of the Christmas food ends up as waste, so how about hitting two birds with one stone by sharing the extra food? Being an environmentally friendly Santa might make your Christmas even more memorable!
If you like this idea, it's quite easy to get started. You can download and first register to Commu. This step requires identification with your email address as a verification process to make our app safer. You can then immediately start helping. Create a notice mentioning that you want to offer food or gifts to people in need. Of course, you can do that in the area you live in. But you can also offer help anywhere else you frequently go to and are available for help.
Here's a tip for an even easier way to help. After registration, you can browse Commu's map to look for already-created notices and see if anyone needs your help near you. If you find a suitable notice, go ahead, and open the chat! You won't need any other communication tool because Commu offers it to you already.
Offer time to listen to people
If you're in a monetarily tight situation yourself, offering extra food or small gifts might not suit you. But did you know there are other ways to help others, like offering time? This can also be extremely helpful for some that are seeking help. Previously, we mentioned that the need for communicating with people rises at the end of the year. Then, why not offer time to listen to those who need to talk?
The bad influence that loneliness has on our health has been proven by research in recent years. Mortality can be amplified by as much as 26% for a lonely person. That's why someone who could listen to someone else would be extremely helpful in preventing sad circumstances. The bonus of this type of help is that it can also be given remotely. So, even if you feel like meeting in person is a challenge for you, you could still lend your ears online.
Non-profit organisations and other hotlines might be at times so busy. Milla in Turku shared her experience that she had to wait 43rd in line to get a support chat when she felt she needed to talk. The waiting time is rather hard to bear in such conditions. So, Milla sought help through Commu and could get support from someone living in another city.
Talking with someone else helps organise thoughts. Sometimes, directions and things to do become clearer when talked about it. By just offering time to listen to people, you can also share your own thoughts and experiences, which might lead to inspiration and new ideas. And don't be surprised if you get new ideas in return! You can get unexpected help by helping others.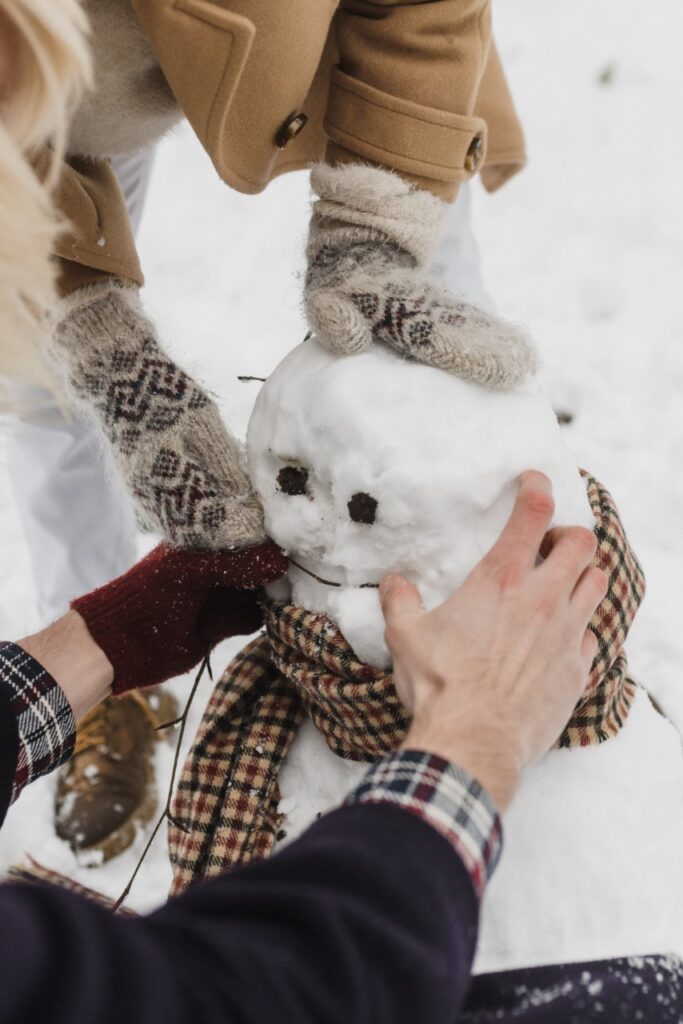 So far, we've listed various tips for offering help. But if you feel like the threshold to helping is high, try things you feel comfortable with. Is there anything you're good at? Or what about something you enjoy? If you want to help someone, it should be a positive experience for you too. Don't try or think too hard. Each person has a unique way to be, and so is the way to help.
Here are some seasonal tips. In winter, daily tasks can become more difficult to do outside. Do you enjoy exercising and the company of dogs? Then you're the perfect person to offer help to walk your neighbour's dog. Someone might be too sick to go walk in the snow. Do you have a brand-new snow shovel to try out and free time on your hands? Get then ready to give a hand to people who can't remove the snow by themselves.
You're not exactly outdoorsy? Don't get disappointed, there are many things you could help with. Are you good at administrative things? The elderly might be grateful if you could help them fill out an online form. Would you know where to find the best coffee in town? Invite a newly arrived neighbour in Commu and show around the town.
Finally, here's a tip for those who are getting prepared for Christmas. While cleaning the rooms, kitchen, or storage, pay attention to things you don't need anymore. Are there any clothes that your child outgrew? Books you finished reading that don't fit on your bookshelf? Keep them apart from trash and collect them in a box. When the Christmas hustle is over and you get tired of being a couch potato, post a notice in Commu and ask if someone needs them!
Help is great at Christmas, even greater all year round
Christmas sure is the perfect time to start helping. You might have considered it the whole year but have found it difficult to take the first step. Let Christmas be the last tailwind for this year! By using Commu, you'll discover it's easier than you've been thinking.
However, we should all remember that help is always needed, no matter the season. Start already helping now and you'll be able to help even more next year. You'll see how helping feels nice because you'll be able to make a difference. If everyone did so in their local communities, it would create a sense of safety, where it's easy to ask for help and give help.
Aiming for a bigger impact
When you have helped through Commu, don't hesitate to share your experience. We always keep our contact information open for feedback and you can also join us through Instagram, Facebook and LinkedIn. There's also a new feature in our app that allows you to share your best helping moments in pictures and text!
Telling people about your helping experiences is the start of a virtual circle. It encourages others to help and ask for help. You can tell family members, friends, and even companies. We at Commu have solutions for companies that want to be socially responsible. If you think your company should go for it, be sure to give our contacts to the person in charge.