Commu is a startup founded by three young entrepreneurs with the goal of making it easier to help and ask for help. Commu is a mobile application where you can ask and give help in your area. We serve private users, organizations as well as companies. We believe that lowering the threshold to ask for and give help, and making it as easy as possible, can promote community and reduce loneliness.
Commu's journey begins
Sami and Ronnie find Karo's profile in Kiuas Inside -startup group. The trio meets, goes to an escape room and starts working on Commu.
Volunteers test Commu
Over 100 volunteers test Commu's beta -version in Tampere region. The app is buggy and doesn't always work but we get lots of feedback and can improve Commu.
Commu is released in app stores!
We release Commu on App Store and Google Play! Hundreds of users join during the first weeks.
Team focuses on Commu
Commu has more than 2000 users and we start our first organisation pilots. Team quits their day jobs and focus on building Commu.
Commu peaks investor interest
Commu's progression has been super fast so far and investors see that. 7 investors join our team with decades of experience and 100,00€.
Commu's team grows!
Nearly 4000 users have joined Commu and we hire 2 new team members during beginning of the year.
Russia attacks Ukraine
Our users want to help Ukrainians coming to Finland. We code quickly a Ukrainian version of Commu and other tools to make helping easier. More than 300 Ukrainians have found help in Commu, all over Finland.
10,000 users!
We reached 10,000 users in just a few months and keep on growing organically, thanks to our users.
We are a team of twenty entrepreneurs and our goal is to make helping and asking for help easier. Why? Read more about our team!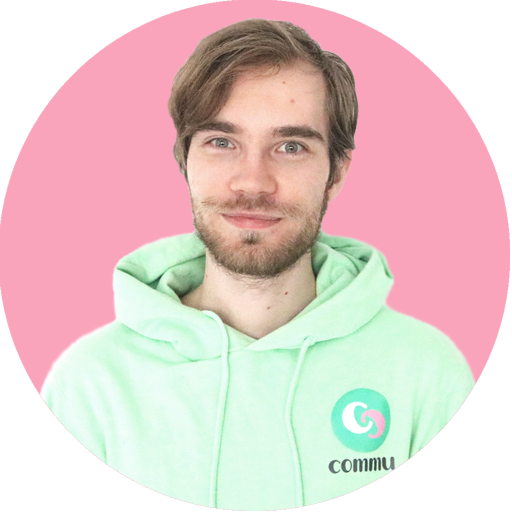 How do I build my own support network?
"I had just moved to Tampere when the Covid19 pandemic struck. I didn't know anyone from my new hometown and was wondering who I could ask for help with, for example, going to the store or pharmacy. I would have wanted to help myself. That is why I started bouncing around the idea of a digital doorbell where you could easily ask for and give help in your immediate area. "
Ronnie has a long background in app development and has built the Commu app. Ronnie leads the Commu team and is responsible for developing our business.
Communities reduce loneliness
"I'm an identical triplet and through that I've always belonged to a community. The power of communities is huge. If I don't have my own safety net, social well-being can be shaken. Through my background as a psychiatric nurse I recognize the challenges in different situations in life and how communities can prevent those issues. Through Commu I aim to be a part of the change in the culture of helping and asking for help. "
Sami is a mental health professional who takes care of Commu's partners, association partners and of course users.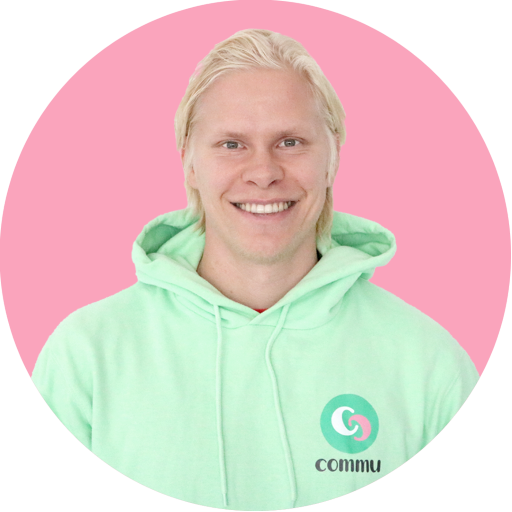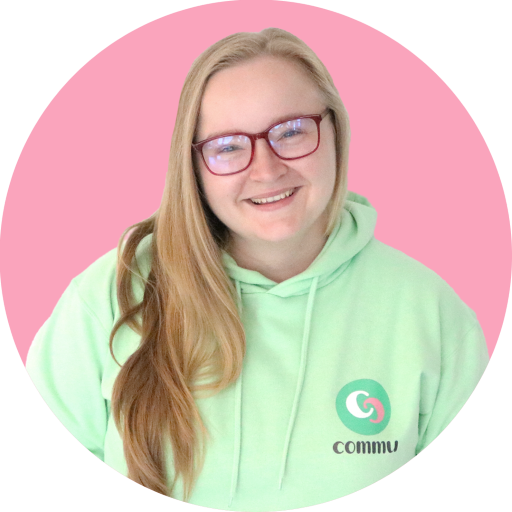 Everyone can ask for and give peer support
"Growing up, I was really sick as a child and during my teenage years. I felt that my illnesses defined me as a human being and I no longer belonged to any group. Peer to peer support is important to me, because we all have experiences someone could learn and benefit from. If we support each other, we can prevent social isolation and loneliness together. I don't want anyone feel left alone.
Karoliina is a marketing and content professional who takes care of users, partnerships and investors at Commu.
How can I use Commu application?
Commu is a mobile application where you can ask for and give help in your nearby area. We are not a freelance platform, but we focus on making it easier to help our neighbors, help them, give and ask for peer support.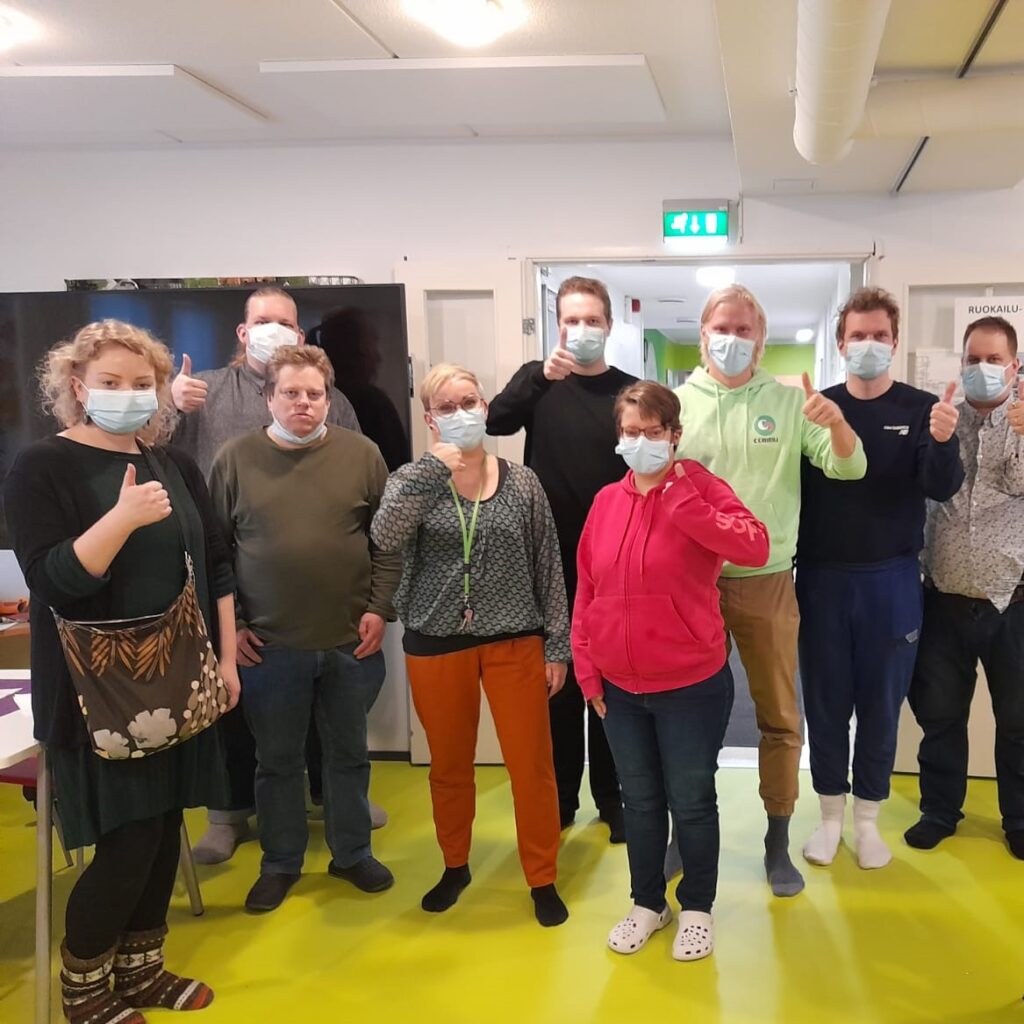 Do you have the time every now and then and would like to do good? You are in the right place!
At Commu, you can give help when it suits you, in a way that suits you. You can create your own notice on the mobile app map, or search for ways to help in your area. You can help both individuals and organizations.
"You don't have to be a millionare to be able to help." Read our user Satu's story about helping others >
Do you need help with everyday things? At Commu, you can ask people in your area for help on a low threshold.
Do you need to change a light bulb, did you sprain your ankle and your dog should be taken out many times a day? Commu is built just for you. Commu exists so you can be confident that no matter what happened in life, a safety net exists.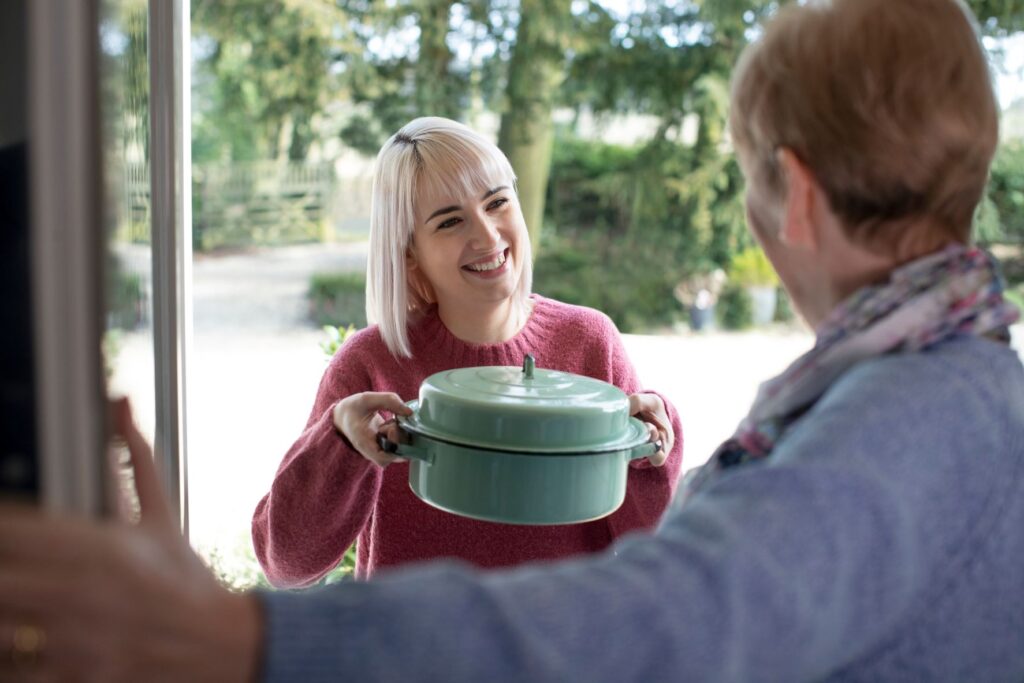 Goal is to do good and create a profitable business
All our operations are guided by the will to do good and at the same time create a profitable business. We are a team of young entrepreneurs and we believe that together we can make a difference. The use of Commu is and will always be free of charge for the private user. Likewise, the organizational tools for associations to recruit volunteers and market their activities will always be free of charge for small associations, organizations and sports clubs.
For companies, we want to enable tools to put responsibility goals into practice. The European Union has set ESG targets to promote sustainable development and transparent corporate reporting. ESG is made up of the words Environmental, Social and Governance. We believe the time for mere sponsorship is over.
With Commu's corporate tools, companies can put Corporate Social Responsibility into practice by giving their employees the opportunity to do good and seek help through Commu. Employees can do good when it suits them, in a way that suits them. Employees can also ask for help with difficult life situations or everyday challenges, for example. Companies receive anonymized data on their operations, which can be used in responsibility communication, ESG reporting and applying for financing, among other things. Our business tools are in the pilot phase, so if you want to be among the first, get in touch with us! Our goal is to have the business tools ready during 2022.
Interested in gossip? Stay up-to-date by following Commu on social media!