Help Ukrainians in Finland via Commu​​
Commu is a free mobile app where you can request and give help in your local area. We originally built Commu to make it easier to help your neighbours during the coronation period. Now we want to help Ukrainians arriving in Finland, as well as refugees, find a safety net of local people. You can help too. 
You can download Commu app for free from Google Play store and App Store. Commu app is free to download and use.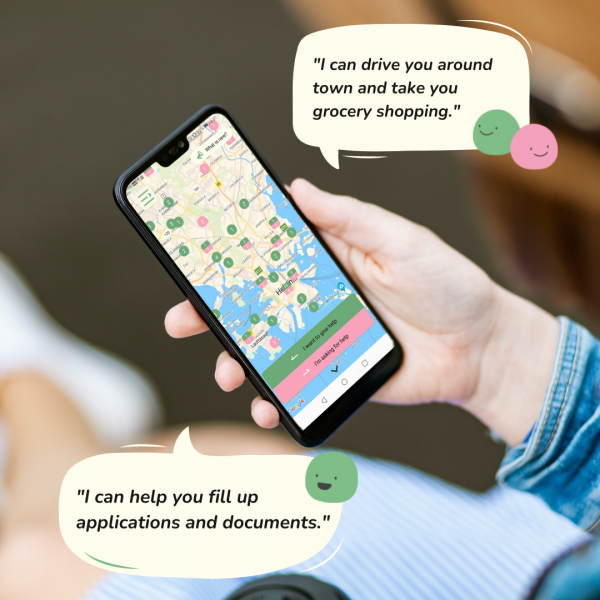 What kind of help can I give in Commu App?
Commu is a free mobile app that connects the helper and the person in need of help. Volunteer help, neighbour help, peer support, chatting… We want to make it easier to help and ask for help. You can offer to help Ukrainians through Commu, for example:
Give food aid. Please note that asking for or giving money is not allowed in Commu. However, you can offer to buy food or gift vouchers to grocery stores.
Donate clothes and furniture. Do you have clothes and furniture in good condition? You can donate them through Commu in your area.
Do you have a car and a driving licence? Offer a ride to shops, offices, to take a passport photo or the airport.
Do you speak Ukrainian and/or Finnish or English or Swedish? Help with filling in documents and applications. You can help by explaining about the Finnish social security system and helping to find information.
Offer to help in a move or carrying furniture and belongings.
Offer to walk dogs or look after pets. If you love animals and have space in your corner, you can offer to temporarily look after the pet of a Ukrainian who has arrived in Finland.
Help find day-care centres / schools / offices / libraries / shops / Kela / TE Office. Each of us can help a newcomer to a foreign country to get their daily life together and contribute to their integration.
Read our Frequently Asked Questions. Please remember to read our terms of use and our community rules.  We have zero tolerance for any form of bullying, harassment, discrimination or inappropriate behaviour.
In cooperation with FinlandForUkraine, we have created a website where we collect information in English and Ukrainian about Finland. The site contains information on how to apply for visas, how to get to and move around Finland and how to find accommodation. The site is constantly updated.
Want to help us help Ukrainians in Finland? Contact us.
Contact us with a low threshold. We offer free tools for organisations to recruit volunteers and publicise their activities. We work together with the Finnish Red Cross, among others.